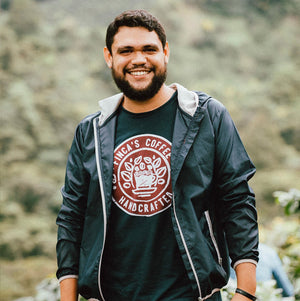 DAVID HERNANDEZ
David is the master mind behind every bean of our farm together with his father David Sr. They execute to perfection the craft of farming together with an amazing family team. David has a master's degree in coffee he is always pushing the boundaries to improve our cup. Besides all of that he is fully involve in the general coffee shop duties roasting and buying.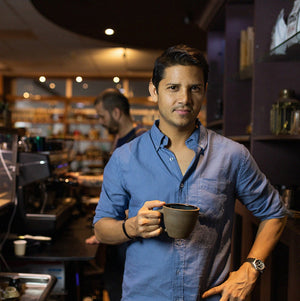 EMILIO IRIAS
Meet Emilio Irias - the creator of Finca's Coffee. Although Emilio has lived in Miami since he was 12 years old, he has never forgotten his roots, much less the legacy of his great-grandfather - the love of coffee. For the past seven years, he has been dedicated to helping small and medium-sized coffee growers in Honduras showcase their product and special coffees. Through Finca's Coffee, Emilio will continue to promote the beauty of his land and the farmers that dedicate their lives to the Honduran coffee trade.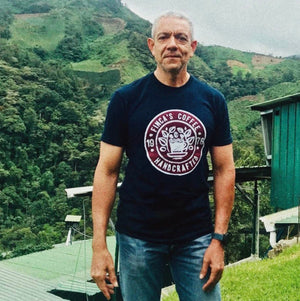 DAVID HERNANDEZ SR.
If there is one person who seeks perfection in his work, his name is David Ricardo Hernandez Segura. Zamorano Agronomist by heart, he is the founder of Finca Miramar in the tropical rainy mountains of El Merendon. His passion to work the land, take care of the forests and produce crops in a sustainable way has driven a couple of days per week for the past 28 years in order to achieve a perfect coffee farm near his home in San Pedro Sula, Cortes (Hn). Successful businessman and a great parent, uncle and friend; he is in full command of Finca's Coffee Farm heaven, where the magic starts.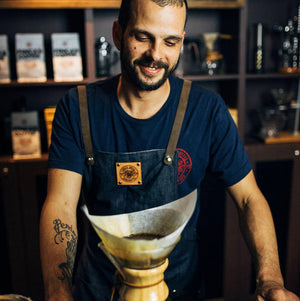 HECTOR CRISSIEN
Hector is passionate about coffee, but it comes secondary to the people he meets every day and shares experiences within the shop. At Finca's Coffee, it's all about the details when it comes to customer service and Hector will go the extra mile to make you feel at home. The connection that the team has to its farmers makes them want to transmit their passion while preparing you with responsibility and knowledge to prep you a delicious cup. Come see Hector and let him make you a delicious cup of coffee!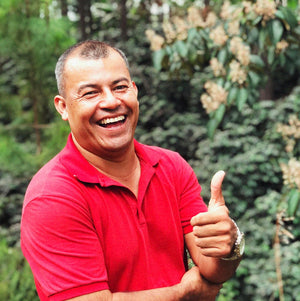 HUMBERTO LOPEZ
For more than 15 years Humberto Lopez, his wife and sons have been working directly with small coffee producers within the specialty coffee field, in the regions of Intibucá and Lempira. His family has a long tradition of coffee production. This love and passion have been embodied as the quality control assessment, traceability and logistics support within our operation in Honduras. Furthermore, Humberto and his family also represent Finca's Coffee's motto: "Passion, Preparation and Perseverance."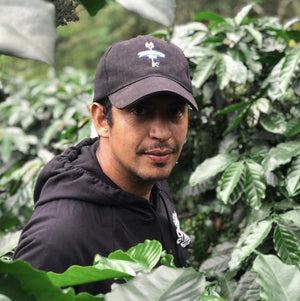 THOMAS
Meet Thomas the person in charge of the day to day duties at the farm. Him and his wonderful family make our farm special as a big member of our family he represents the essence on our project. We hope that one day you come to our guest house and spend some time with him and his children who will give you a tour of the farm.